Blogroll: The Proclaimer
I read blogs, as well as write one. The 'blogroll' on this site reproduces some posts from some of the people I enjoy reading. There are currently 5 posts from the blog 'The Proclaimer.'
Disclaimer: Reproducing an article here need not necessarily imply agreement or endorsement!
The Proclamation Trust
Updated: 43 min 42 sec ago
We are so excited that our Teaching Ephesians book has just been published in Indonesia. We are so thankful to our friends at UFM and also Langham for making this possible. As always we want to thank Christian Focus for their continued partnership in this project.
Please do pray with us that this volume might be greatly used to equip pastors and build up churches in the region.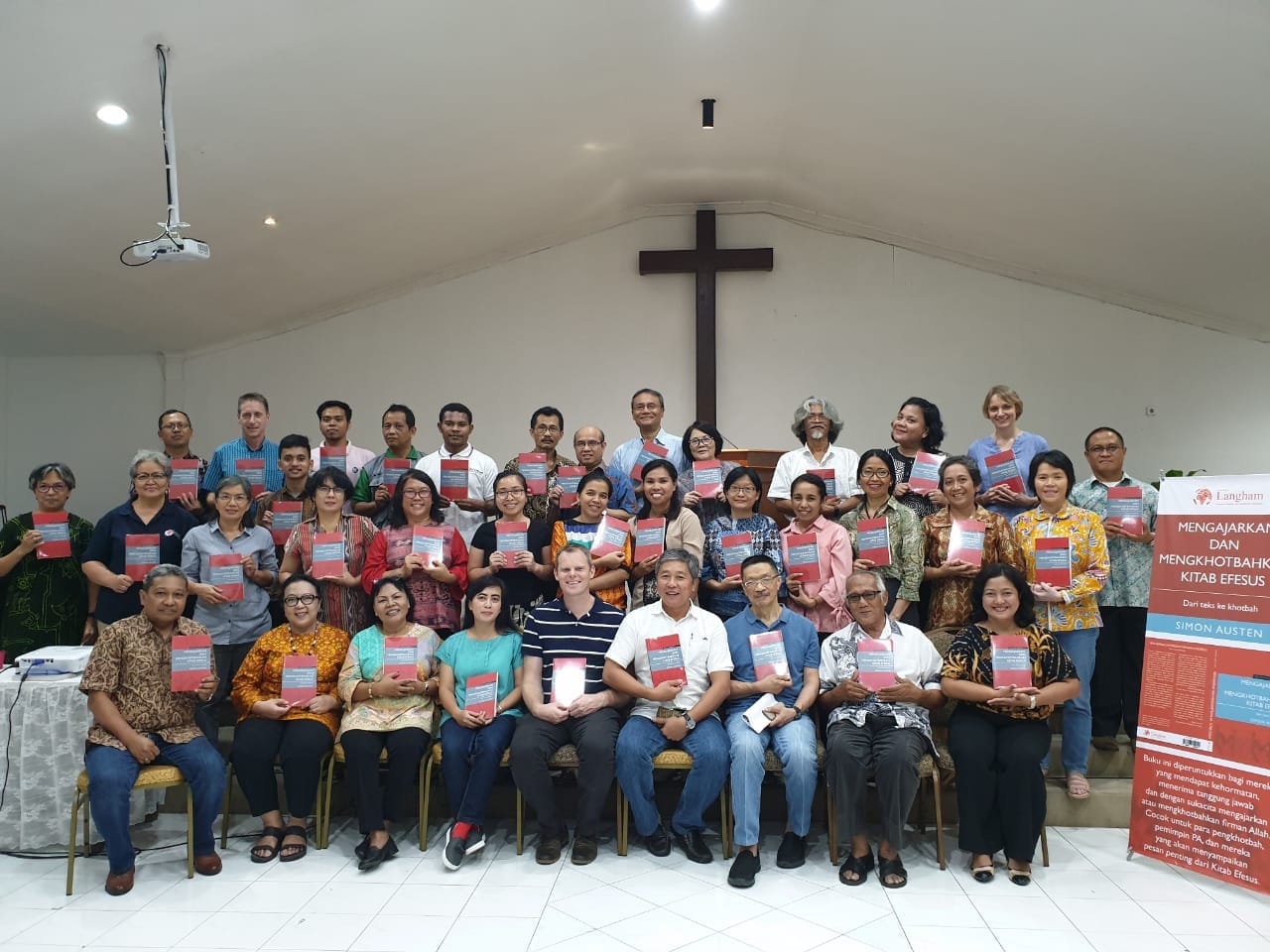 Not another book on Women! You may exclaim? But this one is well worth reading; even if you are a man! Kathleen is a very able Bible teacher who loves God's word and is passionate about explaining and applying it well. In this book she tackles the relationship of Women with God by taking a journey from Eden to Eternity. God's unfolding good purposes for women from beginning to end, in the fallen state that we find ourselves and through the rescue that is found in Christ.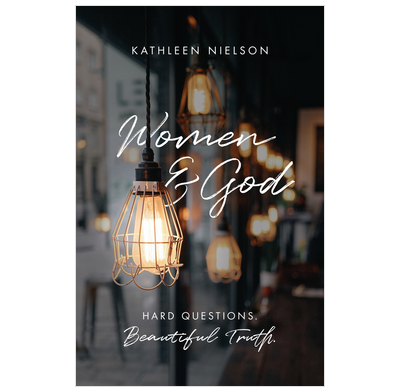 This book beautifully affirms women by faithfully extolling God's goodness in His word and His grace in the Lord Jesus. This is a book that refreshingly refutes the unhelpful stereotypes of women as 'trampled doormats,' as well as correcting skewed interpretations that diminish the distinctive differences between men and women. Kathleen simply and clearly explains some of the trickiest passages in the wider context in which they are written and graciously tackles the challenging questions that are raised. God's beautiful truth is shown to speak relevantly and affirmingly about and to women.
Kathleen avoids unhelpful labels, heady jargon and unnecessary theological debate making this an accessible read. I will be highly recommending this book to all the women in my church family. It tackles many of the usual topics and more: Fallen Women; Strong Women; Women and Sex; Women's Bodies; Marriage; The Church.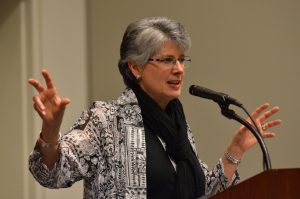 It is concise and yet thorough and different to other books tackling similar issues. I am struggling to think of a weakness or reason not to read this book. This book will enrich your understanding of Women and their relationship with God and renew your love of God and His Word.
This would be a great read for any Christian woman (or man) in your church.
Buy your copy now at at great price from The Good Book Company: https://www.thegoodbook.co.uk/women-and-god
ISBN: 9781784982799
By Rebekah Brown
Nigel Styles (Cornhill Director) and Neil Watkinson (International Director) are away on an adventure, please pray for them. They are away this week in a majority-Muslim country running a preaching conference for 60 enthusiastic church planters, training them in preaching. These pastors have had no preacher training whatsoever so this is an amazing opportunity for us to help them in the task that God has called them to.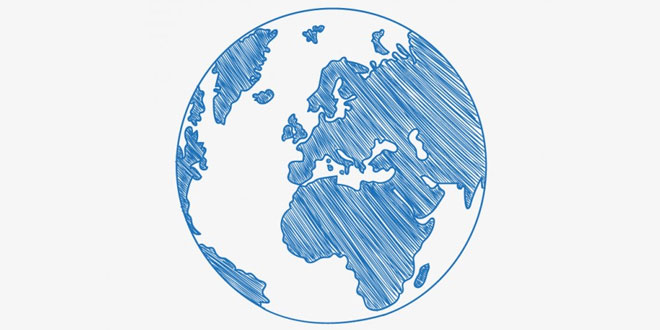 Please do join with us in praying for this conference, specifically:
Pray for safety as the country is volatile
Pray for helpful translators at all of the sessions who communicate well and clearly
Pray for a willingness in all the delegates to work hard in the workshops
Pray for excitement and understanding of Mark and Titus as they are taught
Pray for Long-term fruit and gospel advance in this country and surrounding region
Good news, great joy – (Evangelistic Christmas Booklet) by William Taylor
This is a short and clear gospel explanation which expounds the message of Christmas from Luke 2:10-11. William has three clear points: Firstly, Christmas and History – Christmas was a real historical event about the real historical person; Jesus Christ. Secondly, Christmas and God – The coming of the Lord Jesus Christ – the divine royal ruler; God himself. And thirdly, Christmas and Rescue – Jesus Christ is God's eternal rescue plan for those who trust in Him and submit to His rule; receiving His forgiveness and life forever.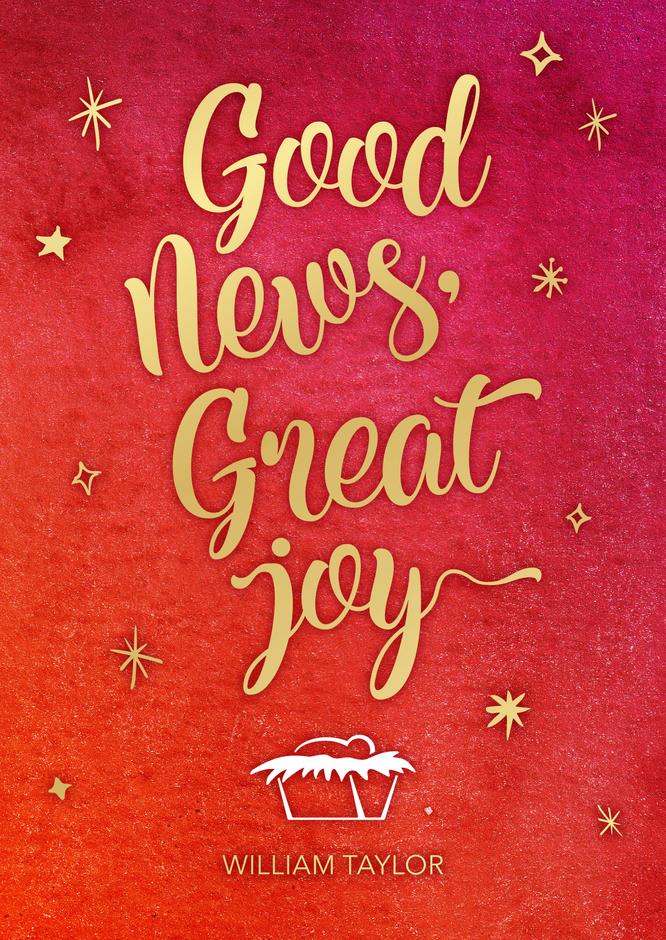 This is a great little booklet that is clear, engaging and accessible for someone who is not a Christian. It is also a useful explanation that will help the Christian to appreciate afresh the good news of the Christmas message. Equally, this is an equipping little resource that models a short evangelistic Christmas talk from a couple of verses that draws on the wider context of Luke's gospel. There is no fudging of sin and judgement and yet it is full of grace and hope.
It includes personal testimony, plenty of illustrations and a call to respond at the end. It takes 15 minutes to read and communicates the good news of the gospel clearly and concisely. It is certainly worth gifting away to friends, family and guests at those Christmas services. At 50p each you can afford to give it away abundantly.
https://www.10ofthose.com/uk/products/24420/good-news-great-joy
Christmas Jackpot – How to get really rich this Christmas (Evangelistic Christmas Book) by Adrian Reynolds
In this highly illustrative, 'Rags to Riches' evangelistic booklet, Adrian uses 2 Corinthians 8:9 as a springboard to explain the gospel. He takes a staged approach to unpacking this, under seven punchy sections:
1. Christmas is expensive but this book will give you "a sure-fire way to get rich"
2. If God is God, then He owns it all – He's rich beyond imaging
3. Riches to Rags – God becomes human
4. You are poorer than you can imagine
5. Rags to Riches – Jesus takes our poverty (sin and death) to make us really, really rich (eternal life)
6. His gift for you – Grace guaranteed
7. Claim your gift now! – Call to respond with an example prayer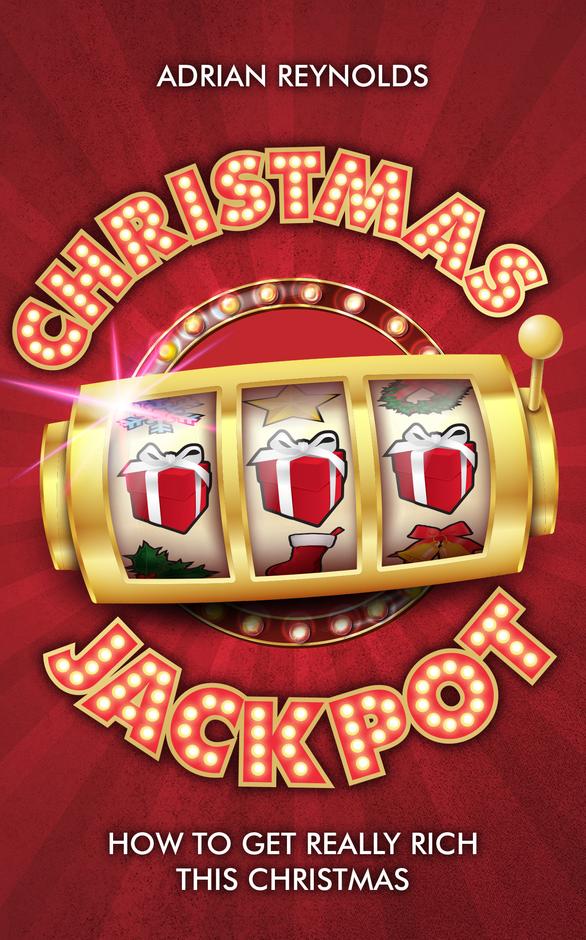 Adrian has a very easy to read style that makes this very accessible to someone who is not used to engaging with the bible. The gospel is explained clearly and compellingly. The book is teeming with illustrations and there is lots of humour contained in its 48 pages. It is also a roller coaster for the reader, at points it is humorous, at others incisive and at others hard hitting and serious. 
I think put into the hands of the right person it is a terrific resource though probably worth reading yourself before giving away. At £1 each if you buy over 100, it is certainly well worth utilising at carol services, baby and toddler groups and nativity services for the many guests we pray might join in church activities this Christmas and hear the gospel.
https://www.10ofthose.com/uk/products/24421/christmas-jackpot
At our Autumn Ministers Conference 2018 at the beginning of this month we were great blessed by two talks from Andy Mason on the subject of Love and Joy in pastoral ministry.

They were challenging, heart warming, encouraging and real and if you had a spare hour it would be very worth your while tuning in.
You can find the link to the two talks here:
The post Two great talks from Autumn Ministers 2018… appeared first on The Proclamation Trust.