Blogroll: The Proclaimer
I read blogs, as well as write one. The 'blogroll' on this site reproduces some posts from some of the people I enjoy reading. There are currently 2 posts from the blog 'The Proclaimer.'
Disclaimer: Reproducing an article here need not necessarily imply agreement or endorsement!
The Proclamation Trust
Updated: 30 min 25 sec ago
EMA 2019 – Lifted Up: Preaching the Cross – Update

CJ Mahaney has withdrawn as a speaker from EMA 2019.
At EMA 2019 – Lifted Up: Preaching the Cross we are looking forward to contributions from Don Carson, Hugh Palmer, Nigel Styles, Dave Gobbett, James Hely Hutchinson, Andrew Sach and others…
The dates are 25th-27th June 2019, at Westminster Chapel, London.
We would love to have you with us.
To book your ticket or for more information please go to www.proctrust.org.uk/ema-2019
Subtitle: How the Love of Christ Frees Us from Self-Focus 
In the age of "self-help" and "self-care", Lydia Brownback's latest book is definitely not one of them.  Although, it kind of is, in that the aim of the book is ultimately to help you find happiness and live a more fulfilling life… to "flourish".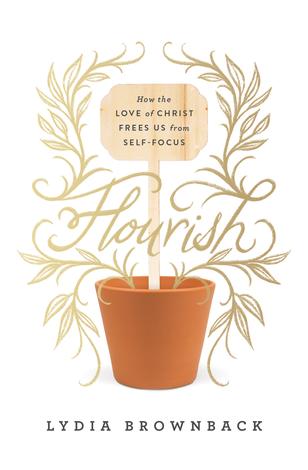 The main difference is that you're not going to accomplish that by trying to look within to unleash your inner strength. In fact, Brownback would advise that you choose the better option. Forget about yourself entirely and look to Christ instead!
She sets the tone at the beginning of her book by reminding the reader of what Paul tells Timothy in II Timothy, chapter 3:
"But understand this, that in the last days there will come times of difficulty. 
For people will be lovers of self…" (verses 1-2)
And how does Paul go on to warn Timothy?
"Avoid such people." (verse 5)
Brownback tells the reader that we too are now living in these last days before Jesus' return. 
Rather than trying to hammer in her reader's head that they ought to think more about Christ and less about themselves, the author is a bit more ambitious. She wants to use this book to train the reader to think and come to this conclusion for themselves. 
Not only that, she wants the reader to learn the necessary tools to be able to make discerning decisions going forward based on biblical understanding to differentiate between these two mentalities.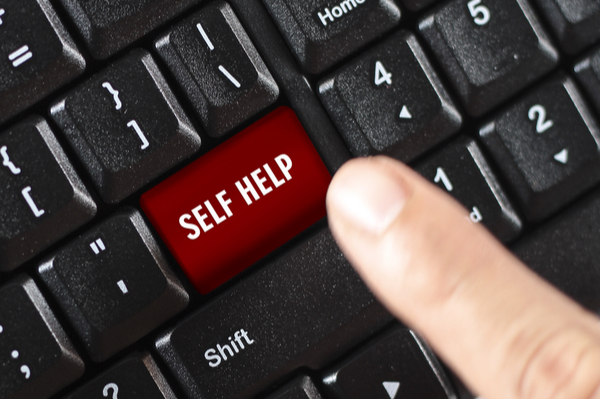 The way she goes about doing this is by using a 3-part structure in each of the 6 chapters. 
Each chapter focuses on a common area where people may be tempted to focus too much on the self:
1. Self-Consciousness
2. Self-Improvement
3. Self-Analysis
4. Self-Indulgence
5. Self-Condemnation
6. Self-Victimisation
Within each chapter, Brownback then goes on to divide the content into 3 smaller sub-sections:
i. Dig (going deeper into the heart of the issue)
ii. Discern (gaining clarity on the biblical mindset required to tackle the issue)
iii. Flourish (conclusion of the matter and what it looks like to embrace Christ over self)
With this simple formula, she proceeds to walk the reader through various examples of what each mentality might look like in everyday life. What the author does extremely well is show the reader how the solution to each of these problems is to think more of Christ rather than self, through specific biblical passages. That's where true freedom from the bondage of self is found — in Christ.
This is a short book, quite light, and a relatively easy read. That said, it has real substance and is structured in a very helpful way to equip the reader to think for themselves going forward. 
Even in the title (using trendy buzzwords/phrases like "flourish" and "free us from…"), I think this book effectively draws in people who need to read this most — those who may find themselves drawn to the self-help trend. 
I also really enjoyed how she didn't limit herself to providing obviously silly examples of first world problems so that she can easily debunk them. In the chapter on self-victimisation, Brownback shares the story of a woman who was forced into marrying a Taliban fighter when she was a child and suffered much abuse as a result. The author doesn't shy away from addressing tough things and deep pain. 
Brownback does an excellent job of listing countless everyday examples throughout the book to illustrate her points. She also embeds various passages from the Bible throughout to support her argument. I think at times the book is a bit example-heavy and Bible light. That said, I think the balance she strikes is still adequate in encouraging her reader to think more biblically when it comes to the struggle of finding freedom from self in Christ. 
I'd recommend this book for Christians who have gone down (or have been tempted to go down) the self-help book route. 
by Michelle Cheng