Blogroll: The Good Book Company
I read blogs, as well as write one. The 'blogroll' on this site reproduces some posts from some of the people I enjoy reading. There are currently 27 posts from the blog 'The Good Book Company.'
Disclaimer: Reproducing an article here need not necessarily imply agreement or endorsement!
The Good Book Blog
Updated: 1 hour 8 min ago
Today the British public head to the polls to cast their vote in a snap general election. However you feel about today's events, you can pray. God's Word has not left us struggling to know what to pray for. We should pray—and pray earnestly—for today's election. 
1. "Submit yourselves for the Lord's sake to every human authority: whether to the emperor … or to governors." 1 Peter 2 v 13-14
Thank God for those who are in authority over us in this country today, and tomorrow (whether you chose them or not). Thank God that he establishes each governing authority (Romans 13 v 1), and that that includes the results of this election. Pray that, unless and until you are called to disobey God by doing so, you would cheerfully submit to this country's laws, whether you agree with them or not.
2. "It is God's will that by doing good you should silence the ignorant talk of foolish people." 1 Peter 2 v 15
In a time when words multiply exponentially and cheaply, but do not necessarily add anything in wisdom, pray that you would tame your tongue (and typing finger). Pray that you would say nothing that is based on supposition, hearsay, or a determination to think ill of someone whose rosette is the wrong colour. Pray for opportunities to speak well, or to remain silent wisely, in a way that is noticeable to those around you, and marks you as having a different Master and an eternal perspective.
3. "Live as free people, but do not use your freedom as a cover-up for evil; live as God's slaves." 1 Peter 2 v 16
Praise God for the freedoms we have as citizens of a democratic country—freedom to disagree and to debate without fear of arrest. Praise God for the freedoms we have in the gospel as citizens of a perfectly-ruled heavenly country. Thank him that you are free from viewing life as chaotic, this election as potentially catastrophic, or this life as critical, because you know that God is sovereign, and your Saviour. Pray that, as a saved child of God, you would obey as a willing slave of God. 
4. "Show proper respect to everyone … honour the emperor." 1 Peter 2 v 17
Pray that, in every time and in every way and in every conversation, God would give you both wisdom and desire to obey every word of this command! (Whoever the "emperor" turns out to be for the next few years.)
5. "Love the family of believers, fear God." 1 Peter 2 v 17
Thank God for your church family. Thank him for those you naturally see eye to eye with, and for those you don't. Thank him that you are united in something deeper than politics, interests, stage of life, or wealth bracket—Christ. Thank him that you are engaged together in a cause of infinitely greater importance than any political creed or manifesto. Pray that you would not do or say anything that makes anyone else in your church feel belittled or judged for the person they voted for, but do all things in love.
We're a booky bunch. You may have guessed. Not only do we enjoy writing, editing, making and selling our own great books, but (and don't tell my boss I wrote this) we also love books by other publishers.
We just can't stop reading. Maybe it's a problem, but we don't care. Anyway, I won't delay you any further. Here's what you came for; the best things the staff at The Good Book Company read this year.
Factfulness by Hans Rosling
Tim Thornborough, Publishing Director
I have not stopped talking about, lending and buying this book for other people since I read it in January. It basically tells us that we in the majority world have completely got the the developing world wrong, and that our prejudicial views (for that is what they really are), are a serious block to business, world economics and, more importantly for us, our view of Gospel mission in the wider world.
Hans Rosling, a Swedish doctor and medical statistics researcher (that's an epidemiologist if you want the big word) died before this book was published and became a publishing sensation. He basically makes the point that we are far too pessimistic about the developing world, and have forgotten that the developing world… well … develops! He points to statistics showing how millions are being lifted out of basic poverty each year, and how Europe and the Americas are basically stagnant as economies, whereas the real growth over the next 30 years will be in Africa, India and Asia, as their populations grow.  
I found this book to be a real challenge to how I view the world—like many others, I suspect I am still struggling with a post-colonial mindset. But an even bigger challenge to think about the challenges for Gospel outreach we face in those places that will experience exponential growth in the next generation. Nigeria, for example, will almost double its population, from the current 200m to almost 400m by 2050. How can we resource the gospel ministry, churches, church leaders, Sunday school and youth programmes, parenting needs, and everything that goes with it? It is a major challenge that I am still trying to get my head around. Read the book and be prepared to be blown away.
The Solace of Open Spaces by Gretel Ehrlich
Rachel Jones, Editor
This collection of travel essays did what all good books do: transport me to a whole different time and place and lifestyle. In this case, it was ranchers and cowboys in 1970s Wyoming. Ehrlich's descriptions of both landscapes and people, not to mention the experience of grief, were so rich and evocative that I read it almost entirely in one sitting. 
Christian-book-wise, this year I finally read None Like Him by Jen Wilkin. It was every bit as good as everyone says that it is! So In His Image is on my list for next year. And also The Lord of the Rings trilogy, because it's a classic I've never quite got round to reading (or even watching). I'm told I'm in for a treat… 
Settle My Soul - 100 Quiet Moments to Meet with Jesus by Karen Ehman & Ruth Schwenk 
Sayuri Kato, Customer Services Representative 
This book contains 100 short devotions that help women to have their quiet time with Jesus and deepen relationship with him. I particularly enjoyed reading this book first thing in the morning before starting my day. It starts with a bible verse to focus on, a short yet meaningful devotional, and guided prayer helps you to reflect on your life. It's beautifully designed which makes it a great gift to your female friends!
The Gospel Comes With a House Key by Rosaria Butterfield
Ben Woodcraft, Designer
Having been a member of several different churches over the years, I have come to see that the importance of hospitality is often overlooked. Rosaria Butterfield writes in a very warm way that encourages the reader to see that we are all called to show hospitality no matter how big our living space is. It is such a huge opportunity to get to know our neighbours and church family. I highly recommend this book to all Christians who long for deeper relationships.
Paul: A Biography by Tom Wright
Richard Roper, Senior Buyer 
Professor Wright's knowledge of the ancient world—specifically the Jewish / Hellenistic culture in which the Apostle Paul grew up in—is eye-opening. The zeal and strategic nature of Paul's church planting missionary journeys and the personal and pastoral issues that inspired his letter writing bring the man and the times into clear relief. Wright's writing makes it easy to plunge into the world of first generation Christianity and brought me fresh insight into the earthly nature of the Kingdom of God and Christ's messianic rule.  
My reading list for next year includes Walking with God by John Eldredge, The Second Sleep by Robert Harris, and Why God Does God Care Who I Sleep With? by Sam Allberry
Get her off the pitch! by Lynne Truss 
Alison Mitchell, Senior Editor
I've just finished reading this. It's an oldish book (2010) that I found on a charity shop bookstall. Lynne Truss writes about writing (she's the author of the best-selling Eats, Shoots & Leaves), which I always find interesting, and in this case she's describing her four-year stint as a sports journalist, despite knowing nothing about sports. I spend far more time reading about sport than watching it, so that grabbed my attention too. In my experience, a sign of a poor book is when you sometimes have to read a sentence twice in order to work out what it means. A sign of a great book is when you often read a sentence twice because it is so well written. I enjoyed re-reading many of Lynne Truss's sentences, and sometimes laughing out loud at her observations. A fun read that I recommend for anyone wanting a book they can wind down to.
The Gormenghast Trilogy by Mervyn Peake
Geoff Dennis, VP Sales
I love literary fantasy/fiction and was delighted to discover Mervyn Peake's dark-yet-delightful trilogy earlier this year. This is perhaps one of the most beautifully written books I have ever read. His detailed descriptions of everyday, common events are not for the faint of heart. Gormenghast follows the imaginative coming of age of Titus Groan, the heir to the Gormenghast castle. Theresa Littleton says, "Peake has been compared to Dickens, Tolkien, and Peacock, but the Gormenghast trilogy is truly unique. Unforgettable characters with names like Steerpike and Prunesquallor make their way through an architecturally stifling world, with lots of dark corners around to dampen any whimsy that might arise. This true classic is a feast of words unlike anything else in the world of fantasy. Those who explore Gormenghast castle will be richly rewarded." If you have never read this classic literary work, you should make time in 2020.
Women of the Word by Jen Wilkin 
Abigail Talbott, Customer Service Manager
I finally got around to reading this book! It really helped me to be more confident reading the Bible on my own. I have loved theology and Scripture since I was little, but I never felt equipped to look at things on my own. Jen's book really opened up that possibility for me. 
Next year, I really want to read Knowing God by J. I. Packer. Nearly every guest on the The Good Book Company podcast has talked about how much impact it had on their lives. I know it's a classic, and 2020 is going to be the year I finally get around to reading it.
Joy In The Sorrow by Matt Chandler and A Whole Life by Robert Seethaler
Nelly Ortiz, Customer Services Manager 
Joy In The Sorrow is an excellent book to look to God when we're confronted with pain and suffering. God will transform our hearts if we trust and love Him during times of unspeakable pain. He will draw us close to Him and He will faithfully comfort us with peace that's out of this world. 
A Whole Life is an exquisite little gem about the simple life of a man that arrives as a young boy in a village in the Austrian Alps during the 1920s and then goes to fight in WWII. It's a book about finding dignity and beauty in basic things that most of us can enjoy, such as work, friendship and family. 
Treasures of the Snow by Patricia St John
Caroline Napper, Proofreader
This was a nostalgic read for me, having loved this as a child. And now my own children are big fans, after reading it to them recently. In fact they were constantly begging to have "one more chapter"! It may seem a little twee to some, but I call it vintage, a classic even. The story of Annette and Lucien, two schoolmates who become bitter enemies, is set in the snowy Swiss mountains. Plenty of storylines involving sledges and snow make this a great winter read! Even better is how Patricia St John so clearly shows how the love and forgiveness of Jesus can impact a child's life. This book is a great accompaniment to reading the Bible with your tweens. 
The Coddling of The American Mind by Jonathan Haidt and Greg Lukianoff 
Joe Henegan, Marketing Manager
I'm not American, nor do I live in America, but this book has really influenced my thinking about how I approach my own challenges and how I plan/hope(!) to encourage my children through theirs. The central argument of this book is that children are 'antifragile', in that they learn how to develop resilience when they're challenged, in the same way that the immune system does. One case study they use to demonstrate this is that peanut allergies are only becoming more common in countries that discourage pregnant women from consuming them. This is analogous to how well-meaning parenting is setting up a generation for failure. Social psychologists, Haidt and Lukianoff spend the first half of the book describing the disturbing trends on college campuses and then go on to focus on children and the alarming rates of teen anxiety, especially among girls. My children (both girls) are still young, but I can already see how my own impulses to shield them from difficulty is shaping them, so this was a helpful book.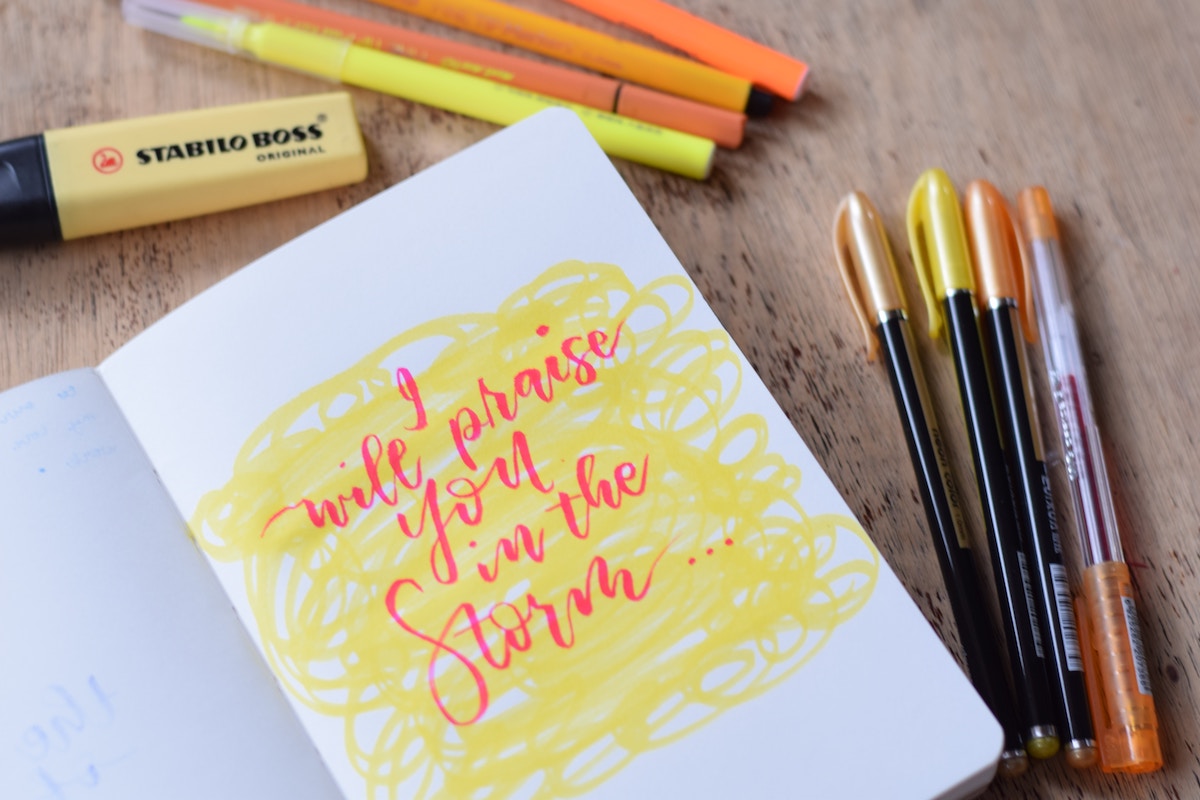 The problem with inspirational quote theology
You might remember it doing the rounds on social media—a page from one of those verse-a-day desk calendars, featuring an inspirational Bible quote adorned with a purple flower:
"If thou therefore wilt worship me, all shall be thine." (Luke 4:7, KJV)
Simple. Powerful. Heartwarming.
What better way to start your day than by reflecting on this beautiful reminder of God's promised love and provision?
There's just one small problem.
Luke 4:7 isn't a promise from God.
It's the words of Satan in the wilderness, offering Jesus the kingdoms of the world if he'll just reject his heavenly Father.
Turns out our inspirational quote is less inspirational when you realise who said it.
Now, obviously this is an extreme example, but hopefully it illustrates the point: context matters. If we want to properly understand the Bible and let it shape our lives, we need more than just a grab-bag of inspirational-sounding one-liners. We need to see how each part of Scripture fits within the whole.
And while Inspirational Quote Theology is a trap anyone can fall into, I think there's a particular danger here when it comes to sharing the Bible with children.
[inline_product:bestnews]
Sharing the whole story
In some senses, the Bible is a difficult book. It's massive and ancient and sprawling, and there's a whole lot of translating we need to do to make sense of it. And because so much of it is tricky for children to understand, the temptation can be to pull out a verse here and there that they can understand and just share that.
This approach feels safe. Simple. Appropriately child-sized.
But I'm convinced that, in the long run, it does our kids more harm than good.
Whenever we open the Bible with our children, or extract a verse and quote it to them, we're not just teaching them content. Knowingly or not, we're also modelling how to read and understand Scripture. And if we're not teaching our kids to engage with the whole Bible, we're selling them short.
I'm not saying memorising Bible verses is a bad idea. In the wilderness, when he's offered the world in exchange for his soul, Jesus fires back at Satan with a quote of his own: "Worship the Lord your God and serve him only."
But when Jesus uses Deuteronomy to rebuke the devil (Luke 4:8), or turns to Genesis to answer a question about marriage (Mark 10:6-9), or quotes King David to hint at his identity as the Messiah (Mark 12:35-37), he's not drawing from his arsenal of five favourite verses he picked up from Instagram.
He's drawing from a life saturated in the Scriptures.
Jesus knows the biblical narrative inside and out, and he knows his place in it. He understands that the story of the Bible is his story.
And our kids need to see how it's their story too.
A harder, better way
So how do we do that? 
I think a big part of the answer is showing our children how to read biblical texts the way they were written: as complete texts. Don't just give them Mark 9:23 or John 3:16 in isolation. Why not pick a Gospel and read through the whole thing, a bit at a time? You'll still be reading the Bible in small, manageable chunks, but those chunks will fit together to make far more sense in the long run.
For a few months now, I've been putting this approach into practice at a Bible Study I run for some ten-year-olds at my school. Each week, we open our Bibles together and ask God to help us understand and apply what we hear. Then we read through the next few paragraphs of the life of Jesus.
When there's a quote from the Old Testament, we follow the footnote to see where it came from.
When we come to a bit they don't understand, we stop and talk it through together.
When we come to a bit I don't understand, I don't panic or make something up. I say, "Yeah, I don't really get that part either," and then I go away and do some homework, and then we talk it through together next week.
In the process, I'm trying to model that the tricky parts of the Bible aren't something to be scared of, that none of their questions are too big for God, that I'm on the journey of faith just like they are, and that ultimately it's Jesus and not me that they should be looking to for answers.
It's not a neat, straightforward process (but since when has following Jesus ever been neat and straightforward?). It's messy and meandering, and we frequently get sidetracked. But through it all, I am constantly blown away by what God is teaching us —and I'm more convinced than ever of how capable kids are of putting the pieces of the biblical story together, if we'll just take the time to show them how.
Want help to get your kids into the Bible story? Best News Ever is a 100-day guide through the whole Gospel of Mark for kids aged 8-13 to read on their own or as a family.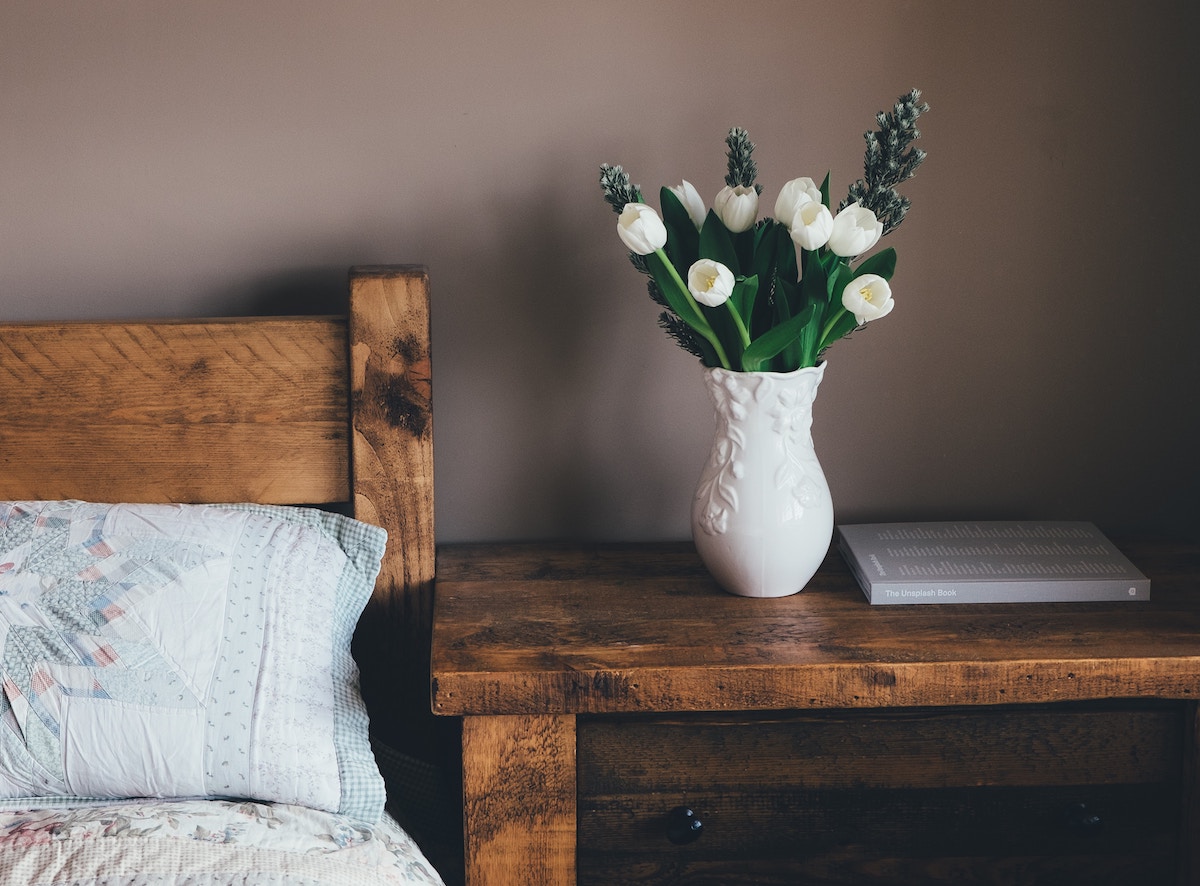 A quick look round any newsagent or bookstore will throw up books and magazines galore for creating the house beautiful. The right throw for your sofa. The exact colour for your lounge walls. The perfect splashback for your kitchen.
And a browse online links to 100s of "Christian" items for home decor too, from traditional Bible quotes ("As for me and my house, we will serve the LORD", Joshua 24 v 15) to the more tongue-in-cheek such as: 
"Wash your hands
And say your prayers
Cuz Jesus and germs
Are everywhere."
But is there a theology of home decoration?
Homely hospitality
"Above all, love each other deeply, because love covers over a multitude of sins. Offer hospitality to one another without grumbling. Each of you should use whatever gift you have received to serve others, as faithful stewards of God's grace in its various forms." (1 Peter 4 v 8-10)
Is this about home decor? Certainly the phrase "love covers over a multitude of sins" reminds me of a discussion at my church craft group last week. Our leader showed us a knitted throw she had just finished, and told us she was going to use it to hide all the junk in the spare room! 
But somehow I don't think Peter is talking about knitted throws, no matter how beautiful. The "gift" in verse 10 may mean something physical, such as your home, or it may be a spiritual gift. Either way, they are given to us by God and to be used to serve others. And then we are charged to "offer hospitality to one another without grumbling".
I wonder why Peter had to add the warning about grumbling? Do you enjoy welcoming people into your home? Or do you wriggle out of it where possible? It's easy to see hospitality as something that only some of us are good at (mainly women); and to assume that those people find it easy. But there's a cost to hospitality. It always takes time; it can take money; it may need planning; it stops us from doing something else. For even the most enthusiastic host, this cost may sometimes lead to grumbling. So Peter tells us to watch out.
How does home decor affect others?
Design magazines can give the impression that our homes need to be Instagrammable, up-to-date and clutter-free. But hospitality doesn't require the latest designs or a minimalist room that shows no evidence of anyone living in it. It's much more about making people feel welcome and relaxed (so it probably helps if there's somewhere they can sit down).
As they look round our room, they'll get a feel for who we are and what we like, whether that's children's artwork on the walls, books on a shelf, fresh flowers, or a ship in a bottle we spent months making.
Try looking around your own room with fresh eyes, imagining how a visitor would respond to it. Does it give a feel for who you are and what's important to you? Is it clear where they can sit? Can they put a cup of coffee on a table without worrying about it?
And now imagine a non-Christian visitor. Is there anything in your room that reflects your faith and could form a conversation-starter? This doesn't have to be a Bible verse on the wall, although it may be. It could be your Bible on a side table, a copy of the church newsletter, or photos of the missionaries you pray for.
How does home decor affect us?
"Finally, brothers and sisters, whatever is true, whatever is noble, whatever is right, whatever is pure, whatever is lovely, whatever is admirable – if anything is excellent or praiseworthy – think about such things." (Philippians 4 v 8)
When Paul wrote these words to the Philippians I'm confident he wasn't thinking about home decor—and there are many other ways we can help ourselves to "think about such things". But the environment we live in is one of them. Here are just a few ideas. I'm sure you can think of many more:
Put Bible verses where you'll regularly spot them. A good friend took one of my favourite verses, Genesis 1 v 16, and made a beautiful collage for me.

Display photos of your church family, reminding you to thank God for them.

Stick prayer letters on the wall by the sink so that you can pray while washing the dishes.

Look out of the window at the sky; then thank God for how he has made it look right now—yes, even when it's raining.

Display flowers or a plant that point to the beauty and variety of God's creation.

Have to hand any items for a craft or hobby that allows you to use your creative gifts and remember that you are made in the image of our Creator God.

If you have a mirror on the wall, attach Psalm 139 v 14 to it: "I praise you because I am fearfully and wonderfully made".

And I have one more, very personal, one to add. A Christian friend has recently helped me tackle a problem in my flat that I had thought insurmountable. Now, when I walk into that room, I don't only enjoy the newly usable space. I'm also reminded that my friend has modelled Christ for me, graciously serving me when all felt hopeless. What a gift.
PS Those who know me will be chuckling at me writing anything about the home. They know how untidy I am. But that's why I wanted to write on this subject. I hope it helps you - but I also really need it to help me - so that my home (though never perfect) becomes a tool I can use to serve God and welcome others.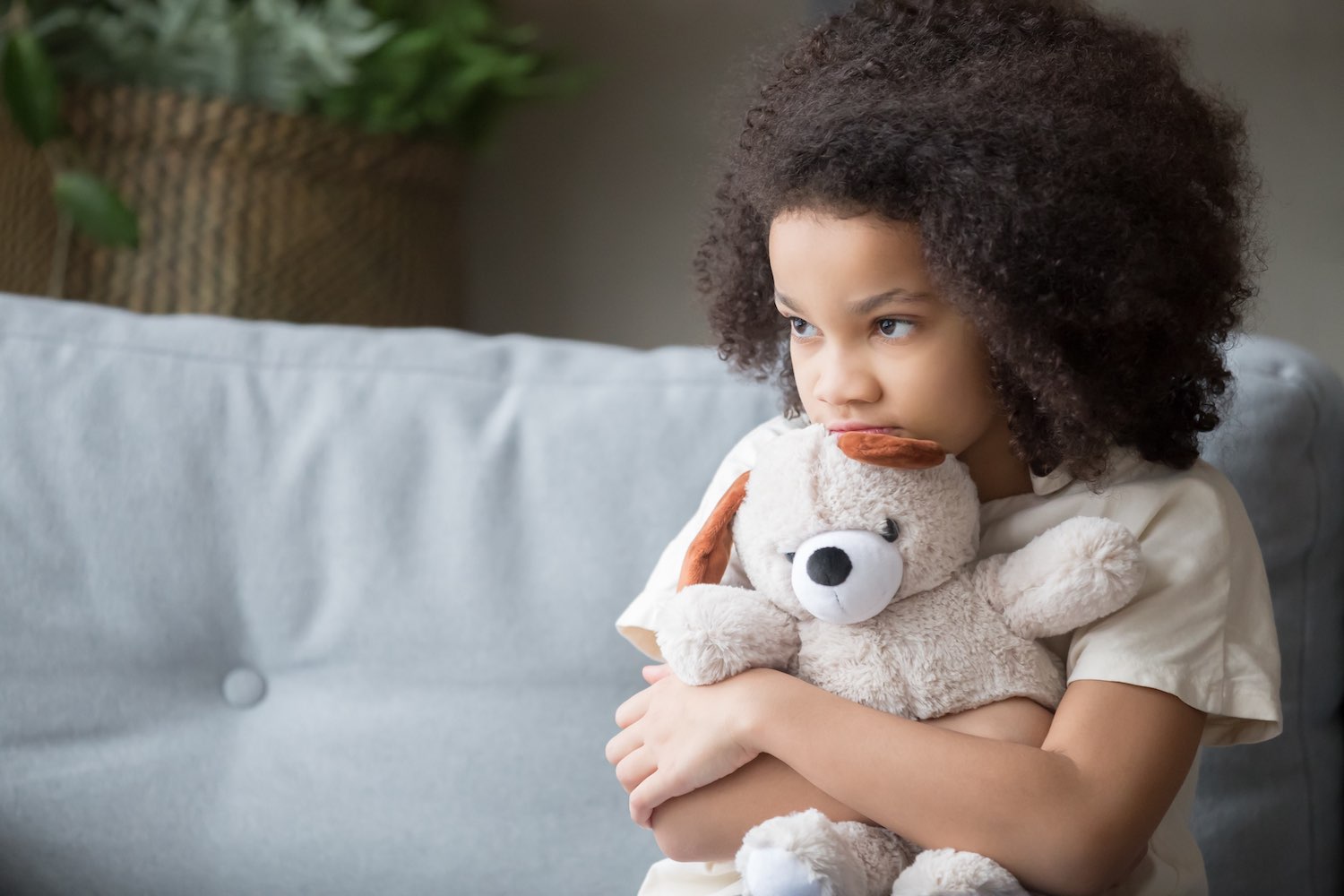 I can clearly remember the day when I gave up on the internet parenting experts. Two of my friends—both great Christians and great mothers—shared different articles on social media on the topic of children's obedience. The only problem was that the articles had exactly opposite messages. One article said that parents should expect their children to obey them the first time; the other claimed that young children's brains are incapable of comprehending and obeying our instructions the first time we say them. So what was I to do? Should I start demanding first-time obedience? Or should I start patiently repeating my instructions until the children obeyed?
In that moment I realised that the internet was actually making parenting harder. I had begun to feel like there was a little parenting expert sitting on my shoulder all day, questioning my every move. I felt constantly guilty, unqualified and confused.
In previous generations, parents simply did their best with the limited information they had. There were only one or two parenting books to consult; parents worked the rest out themselves through observation and experience. But raising children in the age of information is a completely different experience; we suffer from a bad case of information overload.
The Problem with Having Too Much Information
Firstly, it makes us feel guilty for all the ways that we are falling short as parents. Every article we read reminds us of yet another thing that we should be doing for our children. The more we know, the more responsible we feel to provide the best for them.
Secondly, all the expert advice makes us lose confidence: we start to feel unqualified for the task of raising our own children. We stop trusting in ourselves to make parenting decisions and become dependent on the "experts."
Thirdly, reading internet articles makes us confused, since so much of the advice we read conflicts. Whatever we choose to do, there is someone somewhere who claims that we're doing it all wrong.
So how can we stay sane in the age of information overload?
Establish a Framework of Values Before You Read
When my husband and I were feeling confused as parents, a wise friend suggested that we write down our family's values. It was really helpful to stop and ask ourselves: What are the most important things we want to pass on to our children? What kind of people do we want to raise? What kind of family do we want to be?
When we read too many internet articles, we can get bogged down in the tiny details of our children's lives and forget what we're actually aiming for in the long-term. So it's good to establish a clear framework of values before we start reading. When we focus on the most important things first, the other things will fall into line behind.
Once we have a clear idea of what we are aiming for in our parenting, we can choose to read only those articles that will help us to get there. 
For instance, we might choose to read an article on "How to raise grateful children" but skip over an article about "How to raise a future millionaire"; we might seek advice on "How to teach children to share" but not on "How to teach children to ski."
Read Books, Not Articles
The problem with the internet is that it is full of short, catchy articles floating around without a context. These articles are designed to be read quickly and easily; they address only one issue and do so without much depth or complexity. When you read too many articles, it becomes impossible to fit them all together into a cohesive and consistent vision for parenting.
In my experience, reading a whole parenting book is a much better strategy. In a book, you come to understand the author's rationale: they answer not just the superficial "how to" questions but also the more significant questions of why they recommend something. Reading a good book (such as those listed below) should raise your confidence by helping you establish your own framework—your vision and values—for parenting.
Know When to Stop Reading
Once we have worked out our parenting priorities, we can confidently make our own decisions, rather than constantly deferring to experts. We can choose NOT to read every article or book we come across!
We can start to "read" our children instead: Are they becoming the kind of people we want them to become? Are they learning the attitudes and skills we believe are important? Is our parenting having a positive impact on them? Do we need to change our approach?
When we stop reading, we become the experts on our own children!
Seek Wisdom from God
At a time when I was feeling particularly overloaded with expert information and advice, I turned to the Bible for guidance. Its timeless wisdom was a welcome relief from the frantic "shoulds" and "shouldn'ts" that were swirling around me. Its ancient truths about God and humanity became a firm foundation on which I could build my parenting. The Bible helped me and my husband to establish our family's values in line with God's values.
One of the most encouraging promises I read in the Bible was this one:
"If any of you lacks wisdom, you should ask God, who gives generously to all without finding fault, and it will be given to you." (James 1:5) 
What modern parents need most is not more information, but wisdom from God to choose the best path for our family.
Books to Read
I have written a book to help modern parents build their "big picture" framework for parenting based on the Bible's wisdom. It's called Big Picture Parents: Ancient Wisdom for Modern Life and you can buy it here.
Some other good books are:
How to Really Love Your Child by Ross Campbell
Gospel-Centered Family: Becoming the Parents God Wants You to Be by Tim Chester and Ed Moll
Equipping for Life: A Guide for New, Struggling & Aspiring Parents by Andreas and Margaret Kostenberger
Parenting: 14 Gospel Principles That Can Radically Change Your Family by Paul David Tripp
Any book by Steve Biddulph (a secular psychologist) will help you to understand what children—and boys and girls specifically—need at different ages and stages.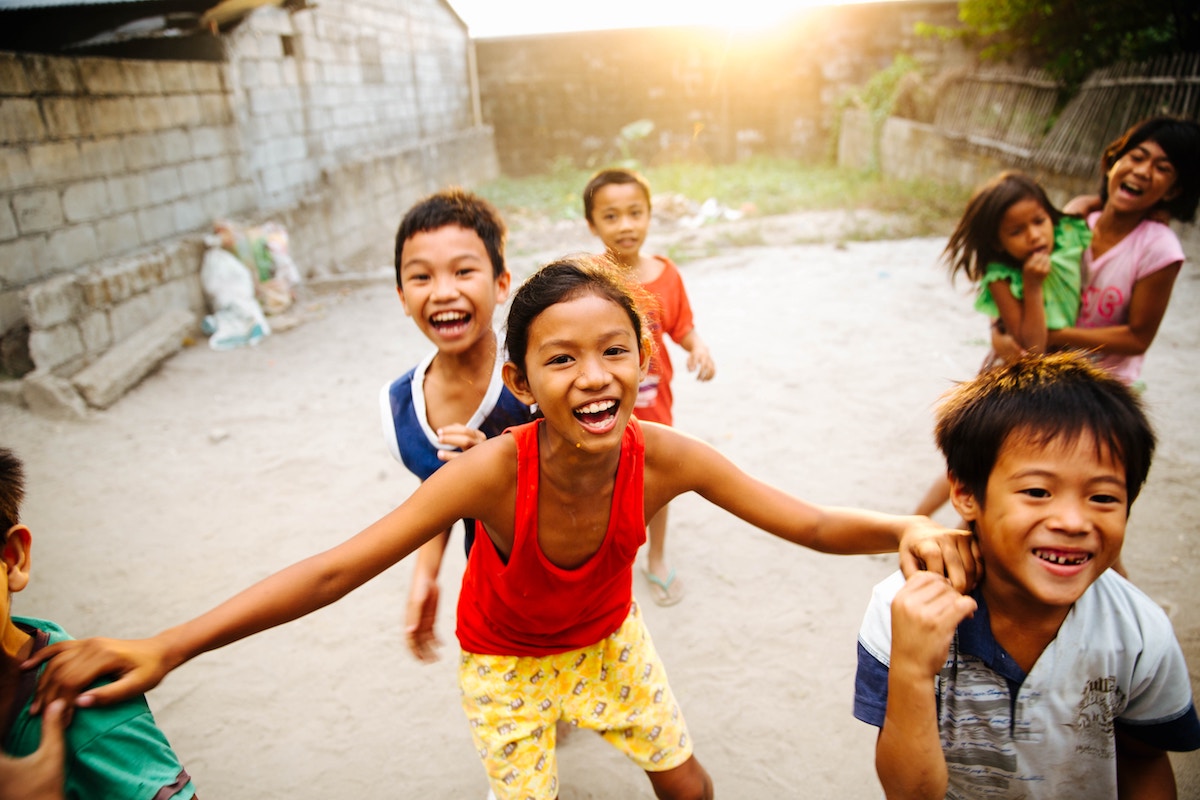 By supporting Christianity Explored Ministries this #GivingTuesday, you can help others share the good news of Jesus to the ends of the earth. 
You might be pretty familiar with Christianity Explored resources. 
Maybe you have a friend at church who became a Christian on a Christianity Explored course. Perhaps your kids' holiday club uses Epic Explorers. Or you got to know the book of Philippians in your homegroups last year with Discipleship Explored.
But did you know that Christianity Explored Ministries is 90% international? From Nepal to New Zealand, Uruguay to Ukraine, our materials are translated into over 60 languages and used to further the gospel all over the world.  
In fact, over the last six years, more copies of Christianity Explored have been distributed in Open Doors' top 11 watchlist countries than in the UK. 
"It works so well because it presents the gospel straight from the book of Mark, which is relevant to all cultures," explain our friends J and P, who travel all over the world providing training and encouragement to Christians in the persecuted church. 
They recently shared a story from a visit to a refugee camp in the Middle East where they help run training and children's Bible clubs: "We met two Muslim background ladies (pictured) who had just finished doing Christianity Explored and had come to faith. You could see in their handbooks that they had really engaged with the sessions—every page was covered in notes. When we left the room with these women, their neighbours were booing at them. Even in refugee camps, it is dangerous for people to become Christians." 
In Angola, missionary and CEM partner David Childs says that Discipleship Explored, which is currently being shipped out, will be an important tool. In recent years there has been a lack of biblical discipleship, which is really needed in a culture where there is a lot of health, wealth and prosperity preaching and where access to the internet presents a real danger to the purity of young Christians. 
Christianity Explored is already being used in Angola, but David Childs hopes Discipleship Explored will be a real help to young Angolan Christians when it arrives in the next few weeks.
Closer to home in Ukraine, evangelical churches are using Life Explored to provide free English classes. Kseniya Bondarenko, Coordinator for partner organisation Michael Gott International, is passionate about this initiative: "People in Ukraine need English lessons. And we know that they need Christ more than they need English."
Life Explored (which is used in English with Ukranian subtitles) is a great first step for non-Christians in Ukraine, especially the younger generation. 
Kseniya goes on: "The films are a major hook, and we find that people stay and they are interested. The topics, such as What is the best gift God could give you? are really cool—they speak to people. Although many would be Orthodox and have some belief in God, the idea of a personal relationship with Jesus Christ is mind-boggling to them. And nobody ever told them about Christ using media before."
Life Explored is being used across Europe—a Danish translation was launched this year too. 
On the Christianity Explored Ministries website, we've been sharing stories like this from around the world all year—if you missed the series you can catch up here.
88% of our ministry, including this international work, is funded by individual donors, people like you.
For 2019 only, all regular donations will be doubled by some generous friends and given to our international work. With just a few weeks to go before the end of the year, give now to take advantage of this opportunity. The matched funding is calculated on the annual amount of your gift, so even if you start giving now, the amount will be doubled for the entire year. 
So far we have raised £75,000 towards our £100,000 target. 
Could you set up a regular gift this Giving Tuesday to help us help others to love, live and tell the gospel to the ends of the earth?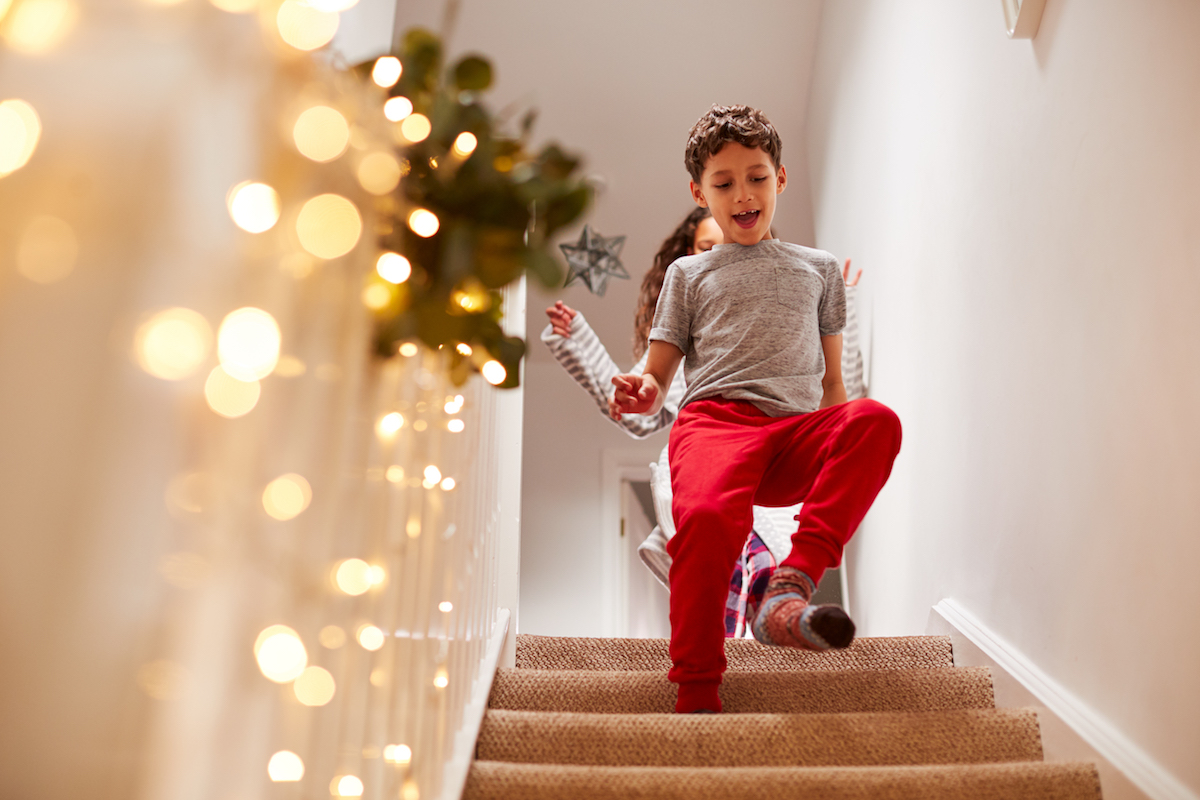 It's Christmas, which means it's time once again for your annual crib service / toddler group party / Sunday school nativity service / festive family event / Christmas school assembly… 
Feeling short of inspiration? We've got the resources to help. 
This year, why not read from The Christmas Promise, or retell the nativity story using the images from the book—there are six free slides to download from this webpage to help bring it to life. 
Then, to help you reinforce the message, we've even come up with two Christmas Promise Songs. 
[inline_product:t5tcp]
(To the tune of Twinkle Twinkle Little Star)
Mary hears an angel say:
"God is with you here today!
You will have a special Son.
He'll be King, God's chosen one."
Jesus, Jesus, promised King!
For ever and everything. 
Shepherds watch as angels sing:
"God has sent his saving King!
This good news will bring you joy.
Go and find the baby boy."
Jesus, Jesus, promised King,
With the job of rescuing.
Wise men see a shining star,
So they travel really far.
Find the new king of the world
Give gold, frankincense and myrrh
Jesus, Jesus, promised King! 
Born to do a brand new thing.
(To the tune of Baby Shark)
Promised King, doo doo doo doo doo doo
Promised King, doo doo doo doo doo doo,  
Promised King, doo doo doo doo doo doo,  
Promised King…  
Rescuing, doo doo doo doo doo doo
Rescuing, doo doo doo doo doo doo
Rescuing, doo doo doo doo doo doo
Rescuing…
Us from sin, doo doo doo doo doo doo
Us from sin, doo doo doo doo doo doo
Us from sin, doo doo doo doo doo doo
Us from sin.
He will reign, doo doo doo doo doo doo
He will reign, doo doo doo doo doo doo
He will reign, doo doo doo doo doo doo
He will reign…
Forever, doo doo doo doo doo doo
Forever, doo doo doo doo doo doo
Forever, doo doo doo doo doo doo
Forever…
Who's the King? doo doo doo doo doo doo
Who's the King? doo doo doo doo doo doo
Who's the King? doo doo doo doo doo doo
Who's the king?
It's Jesus! doo doo doo doo doo doo
It's Jesus! doo doo doo doo doo doo
It's Jesus! doo doo doo doo doo doo
It's Jesus.
To complete the event, why not send every child home with a gift that shows them the gospel? We've got great bulk deals on The Christmas Promise Colouring and Activity Book (for 3-6s). And this year we've got a brand new Advent calendar for 5-11s.
Pages